Hello! We are Land and Home Realty
Whether you are looking to buy a commercial property, farmland, a rental, or your dream home, Land and Home Realty should be your first stop.
Born and raised in Luverne, MN, with decades of involvement with construction, farming, and over 30 combined years of Real Estate experience in Rock County and we know this area inside out. We will help you make the BEST Real Estate investment at the BEST price.
I was born and raised in Luverne MN. I graduated from Luverne high school in 1981 then furthered my education by receiving a degree in public relations and business management. In the mid 80s I managed a business in Minneapolis for a Sioux Falls based company. In the fall of 1986, I moved back to Luverne and started raising livestock and working in construction. In the early 90s, I started a pressure cleaning business, which I still own and manage today along with farming. I began investing in Real Estate in 1999, in which I would purchase, fix up and resell or rent out properties. I really enjoy designing and reconstructing older homes. By following my passion in Real Estate, I received my Real Estate license in December 2013 then, in 2015, along with my business partner, we started up a Real Estate brokerage in Luverne, MN.
I married my wife Teresa in 1986, and we have three children. Daniel the oldest who lives in Dell Rapids South Dakota with his wife Maria and son Isaac and is a highway patrolman, Michael who lives in Duluth and is a Forster for the federal government, and Bethany who helps farm south of Luverne with her husband Cory and daughter Emma.
I was born and raised in Luverne, MN. I graduated from Luverne High School in 2001. After high school, I worked construction for 10 years. In 2006, I started investing in Real Estate. In 2011, I started managing Maplewood Cemetery which I still manage today. In 2012, I got my home inspection license which then led me in the interest of Real Estate licensing. In 2014, I received my Real Estate license and a year later opened a Real Estate brokerage in Luverne with Dave Hup.
I married my high school sweetheart, Missy (Boomgaarden) in 2003. We have four children (Tyson, Amira, Hannah, and Emma) who attend school in Luverne.
I became a Realtor® in 2017 after several years of purchasing homes in need of repair or cosmetic updating. My husband and I have purchased homes in need of some TLC and have continued the journey of remodeling homes, buying rental properties and selling homes we completed. I have worked as a school psychologist for 31 years and continue to spend my evenings, weekends and summers helping others find their dream home. I grew up on a registered dairy farm, graduated from Luverne High School, Augustana and UW-Eau Claire. I have raised my family in Rock County and especially love the time I spend with my six grandchildren.
I have a passion for working with people and helping them find the perfect home. I enjoy creating and developing long-term relationships with my clients that continue long after the purchase or sale of their home. I know that each client, whether they are a buyer or a seller, has different needs and I pride myself in understanding each situation.
I began my Real Estate Journey in 1991 in San Antonio Texas in Property Management. I moved throughout my career in Property Management as a Leasing Consultant, Property Manager, Regional Trainer, and finally to Support System Specialist. I continue to work in Property Management with Capstone Real Estate Services, based in Austin Texas, as a Support System Specialist. I am excited to expand my career in Real Estate as a Licensed Realtor, in Minnesota with Land and Home Realty. I have a passion for helping families find their forever home. I enjoy the home sale and buying process to the end. I enjoy all the aspects of home buying, remodeling, and decorating!
In the winter of 2007, I moved back to Luverne. I married my wonderful husband, Kevin, in 2018, and together we have three amazing children Amanda, Brian, and Kam.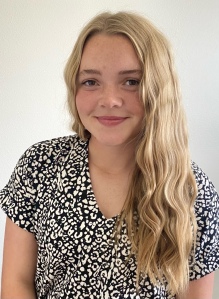 I was born in Luverne and graduated from LHS in 2022. I became a Realtor in November of 2022 after interning at Land & Home for several months. I started at Land & Home realty helping with all of the social media accounts. I am now a student at St. Cloud State studying real estate and playing softball. Ever since I was a kid I have been obsessed with every aspect of homes, and am now able to live out my ambition of selling them. I love to assist people with all things home related, even decorating! I am excited to get my career started and help you find your dream home.
We're local Real Estate experts, happy to help every step of the way.
LUVERNE IS A GREAT PLACE TO LIVE
Luverne is a great community where people can raise a family, start their own business, become involved with a variety of activities, or simply come to visit the beauty of the surrounding attractions for a day or weekend.

Office
507-449-6111
130 S. KNISS
LUVERNE MN 56156

Renee Guy
REALTOR®
605-359-7515
renee@landandhomerealty.com

Dave Hup
REALTOR®
507-920-5910
dave@landandhomerealty.com

Brook Barnhart
REALTOR®
210-725-5128
brook@landandhomerealty.com

Billy Cowell
REALTOR®
605-254-5450
billy@landandhomerealty.com

Kendall Buss